1. Virginia (1) -- Advanced to Sweet 16, face Michigan State
Virginia have proven themselves to be the class of the ACC again and again, and yet nothing has changed. The Cavaliers will be an underdog against the Spartans in the Sweet 16, but they should not be overlooked. This team found a way to survive a 16-seed Coastal Carolina and then slowly, methodically destroyed Memphis.
2. Syracuse (3) -- Lost in the Round of 32 to 11-seed Dayton
Dayton is on a roll right now and was a team who could have done some damage if they got hot... well, they did. They knocked off Ohio State on a late shot and then after a disgusting first half of basketball, knocked off the Orange.
3. Duke (2) -- Lost in the First Round to 14-seed Mercer
First of all, don't tell me it's the Second Round, it's not. It's the First Round. Now that we have that out of the way... We are all Bears!
4. North Carolina (5) -- Lost in the Round of 32 to 3-seed Iowa State
The Tar Heels lost on a last-second shot to the Cyclones after narrowly surviving the Bryce Cotton show in their first round game. A little controversy came from their loss, but ultimately it was the right call. Iowa State's Naz Long outscored the entire UNC bench by himself (12-6) for the Cyclones, while starters Melvin Ejim and DeAndre Kane were great, as always.
5. Pittsburgh (4) -- Lost in the Round of 32 to 1-seed Florida
Pittsburgh man-handled Colorado in the First Round in a 77-48 victory. Unfortunately, they ran in the top-seeded Gators in the second round, and were no match. The Panthers couldn't get anything going offensively, shooting just 37.3 percent from the floor.
6. NC State (6) -- Lost in the First Round to 5-seed Saint Louis
NC State won their play-in game against Xavier in one of the more entertaining games of the tournament so far. Unfortunately, they ran in to a defensive buzzsaw in the Billikens. Thankfully for all of us their second half was wildly entertaining before ultimately falling in overtime. Friends, always remember to never pick state -- a lesson your good friend Brendan forgot.
7. Florida State (7) -- NIT Quarterfinal against Louisiana Tech (Wednesday, 7pm)
The Seminoles survived Dunk City in the First Round of the NIT and knocked off Georgetown (to all of our delight) in the Second Round. They face Louisiana Tech on Wednesday to advance to the NIT Final Four.
8. Clemson (8) -- Advanced to NIT Final Four
The Tigers got the Final Four through the gauntlet of Georgia State, Illinois and Belmont. Okay, so not the toughest NIT route to the Final Four. They'll take on the winner of SMU-California for the chance to make it to the NIT Championship.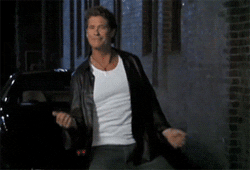 9. Maryland (9) -- Season Complete
The season is over for the Terps. Just waiting on any last-minute 2014 recruits. Also, how great was that Mercer win over Duke, and to think you thought you wouldn't have anything else to be happy about during basketball season.
10. Miami (10) -- Season Complete
The Hurricanes prepare for an off-season in which they lose three of their top five scorers. On the plus side, the other two in the top five were both freshmen. A lot of turnover for coach Larranaga the last two years.
11/12. Wake Forest/Georgia Tech -- Season Complete
Wake Forest says goodbye to coach Jeff Bzdelik as the head man resigned from his spot at Wake Forest and the students celebrated by TP'ing the quad. Cool. Brian Gregory still has his job at Georgia Tech, but I imagine that seat is getting warmer.
13. Notre Dame -- Season Complete
Mike Brey and the Irish spend another late-March at home.
14. Boston College -- Season Complete
Steve Donahue is out at BC and a laundry list of candidates have been linked to the job -- including former UConn coach Jim Calhoun. My personal favorite for the job? Celtics assistant Walter McCarty, just so there's an off-chance I can hear Tommy Heinsohn scream "I love Walta!'"
15. Virginia Tech -- Season Complete
They hired Buzz Williams as their head coach. Virginia Tech. He left Marquette... for Virginia Tech. Not only that, he took a pay cut. I'm still wrapping my head around this.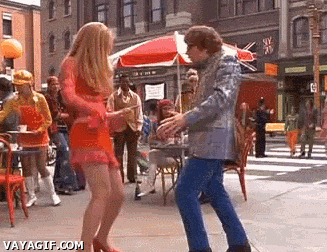 As with last week, only teams still alive get gif's. Or in the case of Virginia Tech, out-kicking your coverage on a coaching hire.