1. Virginia (2) -- 23-5 (14-1) -- #12 in the country
Oh my god, oh my god, oh my god. You guys, how did we let that game against them get away? They have now won 11 in a row, including wins over North Carolina and at Pittsburgh. They have their big test against Syracuse on Saturday, but a potential landmine in Miami stands between the top two teams in the ACC. Them being #1 in the rankings is my nightmare.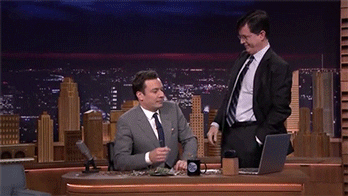 2. Syracuse (1) -- 26-2 (13-2) -- #4 in the country
Maryland was a final shot away from upsetting the #4 in the country, and Syracuse desperately needed that win to avoid a late-season tailspin after losing to Boston College and Duke. The Orange really don't wow you on offense, and actually make Virginia look like an up-tempo offense in comparison. Virginia is 344th in adjusted tempo, while Syracuse is 345th -- out of 351. ("Fun" stat: The ACC has 5 teams in the bottom 30 as far as tempo. Yuck.)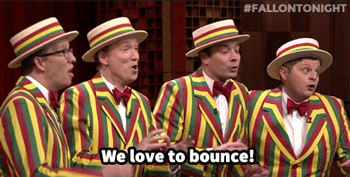 3. Duke (3) -- 22-6 (11-4) -- #6 in the country
Duke with one of the more difficult weeks in the conference last week with three games in five days, with two on the road. Wins over Georgia Tech and Syracuse were nice, but the loss against rival UNC was tough to swallow.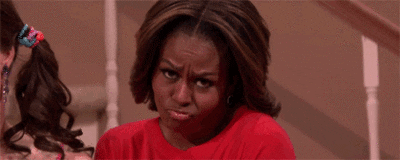 4. North Carolina (4) -- 20-7 (10-4) -- #19 in the country
The Tar Heels are on an impressive tear of their own. The Heels have won nine in a row, including wins over Clemson, Pittsburgh and Duke. North Carolina should be able to extend this winning streak to 12 games before heading to Cameron and facing Duke in the final game of the regular season.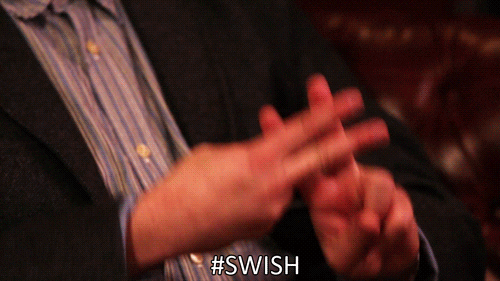 5/6. Clemson/Pittsburgh
Two teams heading in polar opposite directions right now. The Panthers have lost three in a row, and five of their last seven. Clemson had been in a stretch like that and looked headed down the rankings before coming back with a big win over NC State and a road win over Georgia Tech. Ultimately, both of these teams should be dancing.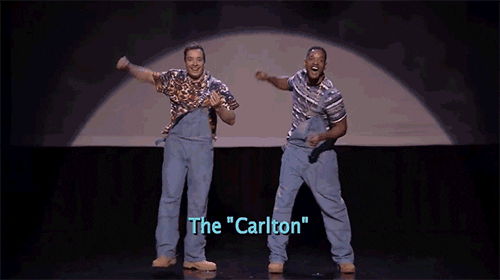 You know, maybe not well, but they *should* be dancing.
7. NC State (7) -- 17-10 (7-7)
The Wolfpack have T.J. Warren and all the teams beneath them do not. Seriously, T.J. Warren is so much fun to watch. I just wish he wouldn't take as many three's, but that's picking nits. NC State beats who they should and lose to who they should, they are the quintessential mid-pack team -- although they are performing much better than I thought.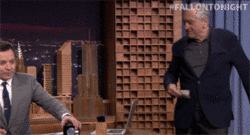 8/9. Maryland/Florida State
The Terps and Seminoles are below .500 in the league and are on the outside looking in at the NCAA Tournament and both could be looking iffy for a NIT spot if they can't put a few wins together, but a lot of moral victories.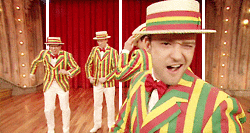 10-13. Miami/Notre Dame/Wake Forest/Georgia Tech
This is where it gets ugly and messy. Miami has won two and a row, and gone from a team that could be challenging Virginia Tech (spoiler) for the final spot in the rankings to potentially mid-pack. Meanwhile, Wake Forest has lost seven in a row and gone from a team in the top half of the rankings to plummeting near the bottom.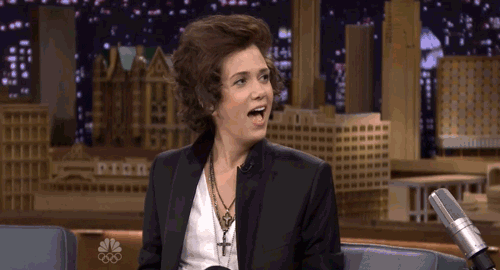 I was trying to find a funny moment/gif from Kristen Wiig on Fallon and this was about the best I could do. I don't get people that think she's funny, much like I don't know how to separate those four teams.
14. Boston College -- 7-20 (3-11)
Hang the 'Mission Accomplished' banner, boys, you took down #1 Syracuse. If nothing else, that's one positive in a sea of dreck.
15. Virginia Tech -- 9-17 (2-12)
The Hokies have been treading water above Boston College for weeks and finally take the plunge to the bottom.