1. Syracuse (1) -- 19-0 (6-0) -- #2 in the country
A legit National Title contender, and the lone team in the ACC that can truly say that right now. The Orange smother you on defense, with only two teams scoring 70+ points against them all season.
2. Duke (3) -- 17-4 (6-2) -- #17 in the country
On a bit of a hot streak after losing two of three in a stretch in early January. The Blue Devils, who struggled early in conference play have big wins in back-to-back games over Pitt and Florida State.
3. Pitt (2) -- 18-3 (6-2) -- #18 in the country
Their only losses in conference are to the two teams ahead of them. No shame in that. Mark Turgeon called them one of the best teams he's ever coached against, I wonder what he'll say when he faces this Syracuse defense?
4. Virginia (4) -- 15-5 (6-1)
Virginia has forced their way into the top four by beating the other mediocre teams who were in front of them and avoiding the landmine that was Virginia Tech.
5. Wake Forest (7) -- 14-6 (4-3)
This probably isn't the position the Deacs will finish in at the end of he season, bu two straight wins separates them from the FSU/Clemson/NC State hodgepodge.
6/7. Florida State/Clemson
These two will separate themselves on Saturday, so until then they are even. 8/9. NC State/UNC
Both have a game before their big matchup on Saturday, North Carolina is the better team, but have failed to meet (or really come close) their expectations. It feels like these two are just circling the wagons at this point.
10. Maryland -- 11-9 (3-4)
Yes, they lost to Pitt. Yes, they are 11-9. Yes, you may be disappointed and think this is a catastrophe*. There are still five teams worse than them in the conference. Enough crying, lets talk solutions.
11/12/13. Georgia Tech/Notre Dame/Miami
Miami had seemingly righted the ship a little before running into the Duke/Syracuse buzz-saw last week. Tech and the Irish lost on the road last week, costing them a couple spots. A strange group that could rise or fall each week.
14. Virginia Tech -- 8-11 (1-6)
Not sure Erick Green could even save this team. Pretty sure we all agree with that.
15. Boston College -- 5-14 (1-5)
Anyone who watches the VT @ BC game, for free, on Wednesday night deserves a hug. Or seven.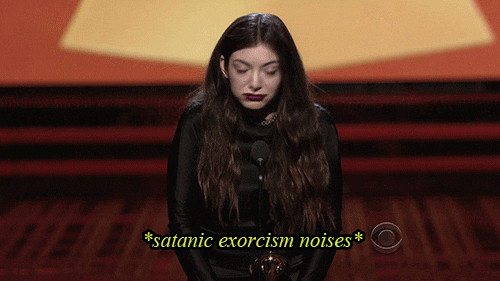 *It isn't.