1. Syracuse (1) -- 10-0 (#2 in the country)
Syracuse beating St. Johns in MSG isn't a win to stake a season on, but it was fun to watch the two play again. Clear #1 in this poll/rankings for now. Not even sure a loss to Villanova knocks them out of the top spot with Pittsburgh playing nothing but cupcakes.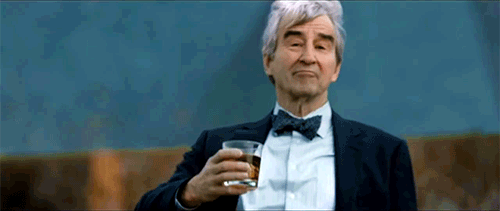 2. Pittsburgh (2) -- 10-0 (Unranked)
They have only played two decent teams so far, but have piled up wins and only one has been within single-digits. They deserved to be ranked, albeit not high, but I'll show Pitt a little love.
3. North Carolina (4) -- 8-2 (#14 in the country)
They have three wins over top-16 teams according to KenPom.com, but two sub-80 RPI losses. Although those three wins, completely wipe that slate clean.
4. Duke (3) -- 8-2 (#8 in the country)
UNC knocked off Kentucky last week, while the Blue Devils took down UCLA Gardner-Webb last week. Naturally they drop a spot. I'm sure you're all broken up over that....
5. Florida State (5) -- 6-3
The Noles were idle last week. Probably to allow fans as much time as necessary to enjoy Jameis Winston's Heisman victory.
6. Wake Forest (7) -- 8-2
Wake Forest just relaxed all week and I don't blame them at all.
7. Clemson (8) -- 8-2
Clemson can't shoot, but apparently that's not a problem when you're playing the likes of Furman. I'd like you to set the over/under date when Clemson comes crashing back to earth.
8/9. Notre Dame/Georgia Tech
Notre Dame's loss to NDSU, while not terrible, does drop the Irish back to the pack with Georgia Tech. The Irish did respond with a win over a (somewhat) disappointing Indiana team. Neither team has a truly bad loss, but they need work.
10-13. Maryland/Virginia Tech/Virginia/NC State
Maryland moves up thanks to wins over Florida Atlantic and Boston College, but it doesn't negate a loss to Oregon State. All these have a bad loss and just need to piece together wins to get back in contention. Maryland does have the distinction of being tied for the top of the ACC, and apparently that was enough for Joey Brackets to mislead Maryland fans into thinking they were in the tourney.
14. Miami (14) -- 5-5 (0-1 in ACC)
You took the week off, and I think you absolutely deserved it after losing to Nebraska and Virginia Tech back-to-back.
15. Boston College (15) -- 4-7 (0-1 in ACC)
I just assume this is how BC fans feel after every game.