1. Florida State (1) -- 11-0 (8-0 in ACC) -- LW: 80-14 win over Idaho
Yeah, but it's Idaho. Let's see what they do against Florida... Florida lost to Georgia Southern, you say? Say hello to Nick Saban for me, Jimbo.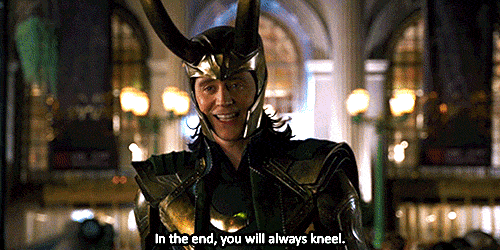 2. Clemson (2) -- 10-1 (7-1) -- LW: 52-6 win over Citadel
You know, Clemson, if you beat South Carolina you will end up in a BCS bowl, right?
3. Duke (3) -- 9-2 (5-2) -- LW: 28-21 victory over Wake Forest
Seriously, Duke is a game away from being in the ACC Championship... for football.
4-6. Miami/Georgia Tech/Virginia Tech
No seriously, you guys are a game away from Duke beating you out for the ACC Coastal championship in football. How did this happen? We should start a panel or focus group or something to get to the bottom of this.
7-9. Boston College/UNC/Pittsburgh
What's that you guys? Oh, that's you moving ahead of Maryland in the bowl pecking order. That's what that is.
10-12. Maryland/Syracuse/Wake Forest
All these teams experienced a failure to launch this weekend. In some cases *ahem* it was an epic failure. Like calling two questionable timeouts in the final minute and allowed a kicker a second shot after missing his first.
13/14. NC State and Virginia
You guys tried hard and gave it your -- hold on, I can do this...
Nope, not this week.
Past Opponents:
FIU -- Ouch. Fell to 1-10 after a 48-10 beat down from Marshall.

Old Dominion -- Two ACC teams scored 80 points this weekend, Old Dominion was on the opposite end of that as they let UNC put up an 80-spot on them. The Monarchs fell to 8-4.

UConn -- Trailing 21-0 at the half, it looked like UConn was well on their way to a tenth-straight loss, but a massive second-half comeback saw them knock off Temple, 28-21.

West Virginia -- Had a bye before they face Iowa State. WVU sits at 4-7 on the season.
What do you think about the rankings, or more importantly, what do you think about the gifs this week? Really, that's what I care about. Should I take suggestions in the future? I think I will.