Sharp believes that people dislike Calipari because he is so good at what he does—using any means necessary to repeatedly land the nation's top players.
Calipari's supporters say that he has never been named specifically in an NCAA investigation.
If Calipari isn't guilty of knowingly covering up multiple rules violations, he is without question guilty of extreme negligence. He continues to cement his legacy as a winner—and a cheat.
Comparing Cheatapari with Cheathon...
First, Calipari is not a likable guy to even the neutral observer. Coach Cal comes off as a suave, business man. He might remind you of that boss you hated. On the other hand, Calhoun seems like a working man.
The second reason might just be ESPN. The worldwide leader is based down the street from Uconn's campus. A ton of their employees went to school there. It seems like it is going to take a lot to get an Calhoun violations to go over their airwaves with any frequency.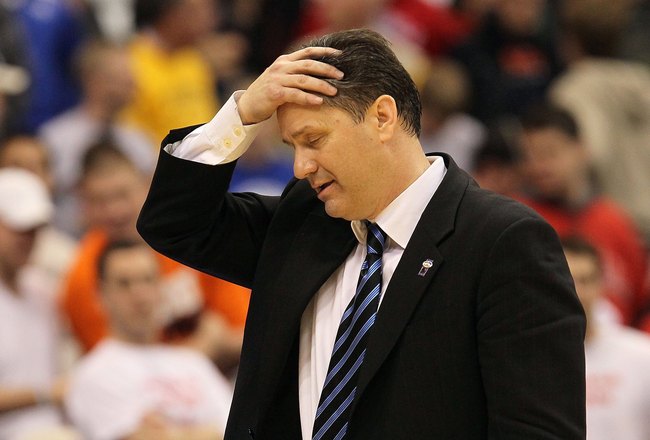 Oop I did it again.......

http://bleacherreport.com/articles/400840-calipari-deserves-criticism-for-repeated-rules-violations
http://sportsillustrated.cnn.com/vault/article/magazine/MAG1182972/index.htm
http://aol.sportingnews.com/ncaa-basketball/story/2011-09-17/report-kentuckys-calipari-commits-bump-violation
http://www.kentucky.com/2009/05/28/810309/major-violations-alleged-under.html
Anything deemed inappropriate will be deleted by an admin or moderator with the power to do so. The views of the above FanPost do not represent the beliefs of Testudo Times or Testudo Times' authors, nor are they the work of them.